IEEFA Puerto Rico: Washington and San Juan hid from the public actual spending on electric power system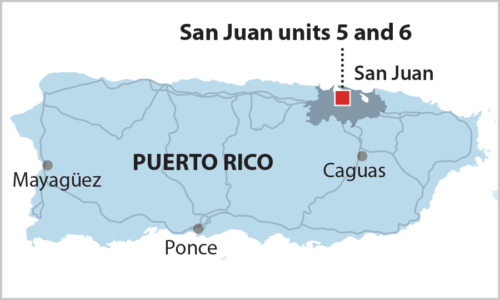 Careless oversight and unfair award of natural gas contract sent up red flags
By Tom Sanzillo and Ingrid Vila Biaggi 
Trillions are being spent by Washington during the coronavirus pandemic, and oversight of the money remains a muddle. Even so, the public doesn't have to wonder what happens when no one is watching — recent dealings in Puerto Rico remind us how favoritism can creep into the process and set up shop.
In its first generation project since Hurricane Maria devastated the island in 2017, the bankrupt Puerto Rico Electric Power Authority (PREPA) signed a $1.5 billion contract to convert San Juan 5 and 6 power generators from oil to natural gas and to deliver fuel to Puerto Rico for 20 years.
Our examination of the deal, based on a review of public documents obtained only after filing a lawsuit against the authority and other public information, concludes PREPA unfairly awarded the contract to a company called New Fortress Energy — a newcomer to both Puerto Rico and the natural gas business. We also conclude that a formal outside investigation is warranted.
Other companies weren't given the same information or access as NFE
OUR REVIEW FOUND THAT NFE MET WITH PREPA AND ITS CONSULTANTS ABOUT THE PROJECT MONTHS BEFORE the bid documents were prepared and the award occurred. NFE started the process with an unsolicited proposal to PREPA. Drafts were revised and resubmitted; NFE benefitted from review of environmental documents; and the company signed a confidentiality agreement with PREPA, all before an ostensibly open and competitive bidding process was launched. Other companies participated in the bid, but none were given the prior information or access that NFE received.
The contract was awarded in November 2018. The job was supposed to be completed by June 2019. Last week, PREPA announced that the project was complete – almost a year late.
DURING THE CONTRACT PROCESS, PREPA STAFF EXPRESSED CONCERN ABOUT NFE'S PRIVILEGED POSITION, and a member of Puerto Rico's Energy Bureau said the deal resembled previous fuel and debt deals that had gotten PREPA into financial trouble. A federal oversight board said estimated savings from the deal would be far less than both PREPA and NFE claimed to the public and investors; in fact, the final contract didn't even require NFE to save money. Instead, Puerto Rico's residents will have to pay for expensive and polluting electricity from oil and gas, as its elected leaders largely ignore solar and wind alternatives.
If you don't ask questions, you don't have to answer them
One thing that Washington and PREPA executives have both learned from a history of misspending in government programs is that if you don't ask questions, you don't have to answer them. But it hasn't always been like that. A congressional subcommittee studying the response of the World Trade Center cleanup after the September 11 terror attacks found that hiring private, third-party monitors to oversee the work of debris haulers — a tough industry — resulted in more efficient work that saved tax dollars. The subcommittee concluded that the third-party monitorship worked and should be considered a "best practice."
THESE SAME TOOLS THAT ALLOW THE PUBLIC TO ASK QUESTIONS ABOUT HOW THEIR MONEY IS BEING SPENT are still available to PREPA and Washington, yet aren't being used. In this case, the answer appears to be that this is simply another project designed to redistribute public wealth to favored corporate interests, the type of corporate worship that's sought for decades to choke off public participation and privatize PREPA. It's also another example of the Puerto Rico authority and the federal government using an emergency to subvert the public interest and allow private interests to dictate the agenda.
Government cynicism about oversight, transparency and accountability forgets that the public wants government to succeed. It understands failure, and even muddling through. What the public does not and should not accept is a government that refuses to even ask questions about how its hard-earned dollars are spent.
Tom Sanzillo (tsanzillo@ieefa.org) is IEEFA's director of finance
Ingrid Vila-Biaggi (ingridmvila@cambiopr.org) is CAMBIO's co-founder and President and an IEEFA board member.